göttingen händel competition 2022
Final round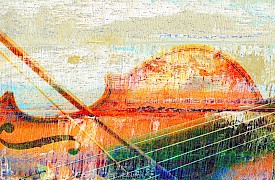 10:00 am | May 17th, 2022
Alte Mensa, Adam-von-Trott-Saal
Location details
Since 2017, the göttingen händel competition has been focusing on fostering young talent while closely integrating the competition's content with the Festival's motto. With New Horizons both audience and jury can expect something exciting again this year. Thanks to its strong partners, distinguished jury, and attractive prizes, the competition has become a major part of the Festival, bringing artists and early music lovers to Göttingen in May to hear Handel's music. In 2022, the competition will be expanded to include the special "Music and Space" prize.
Ensemble a: 10.00 am // Ensemble b: 11 am // Ensemble c: 12 pm
Each group presents their 30-minute program and participates in a 10 minute discussion. // Announcement of the 2022 winners: 17.5., 2.00 pm – Alte Mensa, Adam-von-Trott-Saal
---
1. Preis der Göttinger Händel-Gesellschaft e.V.
Awarded with € 5,000 as well as a performance at the Prizewinners' concert on May 18, 2022.
---
Sonderpreis "Musik und Raum"
Awarded with € 2,000 as well as a perfor - mance at both the Prizewinners' concert "Music and Space" on May 19, 2022 and at FELIX! – Original. Klang. Köln.
---
Bärenreiter Urtext-Preis
Gift certificate for sheet music
---
Audience Prize
All attendees who can show a day pass for competition day2 are entitled to vote.