Good Morning, George!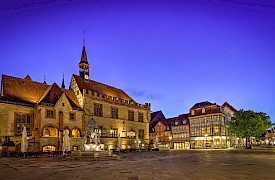 8:30 am | May 20th, 2022
St. Johannis-Kirche, Göttingen
Location details
Less than twelve hours after the Julia Lezhneva Gala Concert has come to a glorious end there, it's Good Morning, George! in St. Johannis Church. The congregation's trombone choir will gild your morning, and tower wind players will guarantee a brilliant start to the day.
This event is free of charge!
Trombone Choir / Tower Brass St. Johannis